Notably one of the most well known historical events in British history, is that of the Battle of Hastings and built on the site of this famous conflict of 1066 stands the historic town of Battle – a must see place for historians and sightseers alike.
Caravan Holidays: View private caravans for hire in Sussex
Sussex also means 80 miles of coastline stretching from Chichester to Rye with superb beaches for the family, the spectacular Seven Sisters Cliffs and Beachy Head in between. No visit to Sussex would be complete without a trip to Beachy Head, a dramatic and beautiful chalk headland rising to a height of 530 feet, and offering wonderful panoramic views from the cliff top. On a very clear day you can even see the outline of the Isle of Wight.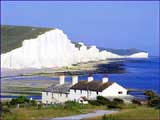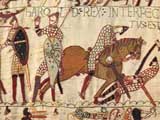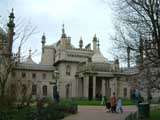 Things to do
Alfriston - Getting nose to nose with nature for a fun finding-out day out.
Harbour Park
Littlehampton - Family entertainment centre with thrill rides, attraction and free admission.
Newhaven - Discover exotic planthouses, water gardens, a museum of life, dinosaur safari and heritage trail, and Playzone.
Places to see
Battle
East Sussex - The Town built on the very site of the 1066 Battle of Hastings.
Arundel Castle

Arundel - Ancestral home of the Dukes of Norfolk which dates from the Norman Conquest.
Haywards Heath - Spectacular Garden and Woodland set within 200 acres of Grade II Parkland.