The rural county of Somerset in the southwest of England is a regular geographical melting pot. Its famous rolling Mendip, Blackmoor, and Quantock hills, live alongside its equally famous flatlands, the Somerset Levels. And its acres of farm and pastureland exist next door to the famous Georgian period city of Bath.
A county steeped in myth and legend, the area sports a large number of ancient monuments, listed buildings and English Heritage and National Trust sites. Also well known for its two most famous caves, Cheddar Gorge and Wookey Hole, if you like your holidays adventurous and informative, Somerset could be a great choice.
We hope that this short article can provide you with a little more insight and perhaps a few ideas for your own caravan holidays Somerset
As always, we hope you have found this guide useful and please remember, when trying to find out information about the surrounding area of your chosen holiday let, the best people to ask are often the let owners themselves. Most are more than happy to offer personal insight and local advice, so don't hesitate to ask!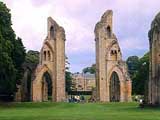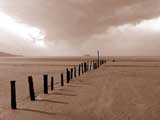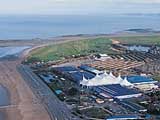 Weather and Climate Somerset
Situated as it is in the southwest of England, Somerset benefits from the warm winds coming from France and Spain, which means that the climate enjoys a marginally warmer average temperature than the rest of the UK. The best months to enjoy the sunshine are typically May through to August, with July being the sunniest month of the year. Rainfall is at its most persistent between September and March, averaging 66.5mm per month.
Bird watching
Somerset ranks highly as one of the best parts of the UK for bird watching. With over 100 varieties of nesting birds and an influx of visiting species in the cold winter months, it's always a good time to get your binoculars out. There are areas popular with 'birders' all over the county, with the coastline being particularly plentiful. Take a look at the Somerset Birding website for more information and particular site details.
Outdoor Activities
As mentioned previously, the famous Cheddar Gorge and Wookey Hole caves offer an exciting and illuminating delve into the depths of the earth's crust! Both sites feature extra attractions and more information can be found on their websites.
It's hard to single out just one National Trust site from the 19 in the county of Somerset, but Montacute House is tough to beat. Explore and enjoy the estate's exterior spaces and its wonderful gardens or venture inside the Elizabethan renaissance house to see pieces from the National Portrait Gallery, as well as the Goodheart Sampler Collection. Dogs are also welcome in the gardens and the Courtyard Café, but must be kept on a lead. The house is open every day 11:00am until 4:00pm.
Glastonbury Festival
Perhaps the title of Most Famous Outdoor Activity in Somerset belongs to the Glastonbury Festival of Performing Arts, the world's largest open-air music and arts festival. Held at Worthy Farm in Pilton, about 6 miles away from Glastonbury itself, the modern iteration of the festival was first re-introduced in 1970 by Michael Eavis. The festival grows bigger year on year and is a common lifetime 'must do' for many a music fan.
City of Bath
Bath, in the northeast of Somerset, is an area steeped in culture, history and Georgian architectural beauty. Britain's only naturally occurring hot springs run beneath the city, a fact much enjoyed by the Romans in the 1st century AD.
If the idea of a visit to a preserved example of a Roman spa interests you, why not visit The Roman Baths The experience includes an autoguide with your ticket price and there are many costumed characters on hand to make sure your visit is as immersive as possible - not too immersive though, as the water at the site is untreated and so is not safe for swimming or even touching. If you want to enjoy the full spa experience yourself then head to the nearby Thermae Bath Spa (www.thermaebathspa.com) which features treated hot spring baths alongside many spa treatments.
And what could be better after a day of relaxation and pampering than a visit to the theatre. Bath's Theatre Royal is an excellent place to enjoy a play or performance and they also regularly hold workshops and other opportunities to get involved yourself!
Other Points of Interest in Somerset
The south west is the traditional home to scrumpy and cider. If you've ever wanted to see how a cider farm works, or you just like the idea of going somewhere with a lot of cider, the Thatchers Somerset Cider Tour promises a great day out. The minimum age for attending the tour is 15 and only participants aged 18 or above can enjoy the cider tasting. Please book well ahead of time as tours are usually sold out up to 8-weeks in advance!
If you're a dedicated follower of fashion, then you might be cut out for a visit to the Bath Fashion Museum. Founded by Doris Langley Moore in 1963, whose private collection forms the basis for the museum, the exhibits welcome around 130,000 visitors throughout the year. The museum also holds regular workshops and exhibitions catering for specialists, students, and enthusiasts.
The Cathedral Church of Saint Andrew is found in Wells in the Mendips, which gives to the building its more common name: Wells Cathedral. Its gothic architecture and impressive scale make it a highly worthwhile place to visit. The exterior features over 300 sculpted figures as well as rare, ancient stained glass.
Travelling to Somerset
If travelling by car to Somerset, journey times will be around 3 hours from London when using the M4 and will usually be under 4 hours from Manchester when using the M6 and M5.
Trains are available from London Paddington Station (changing at Taunton) and from Manchester Piccadilly Station (changing at Bristol Temple Meads).