Scotland is an ancient and culturally rich country, with a colourful, though often bloody, history. This turbulent and romantic heritage is reflected strongly in the breathtakingly varied countryside of the Highlands and in its old communities and towns.
Edinburgh, the capital, has a coast and countryside that offers a beautiful backdrop to the towering grace of the city's buildings.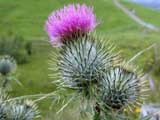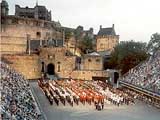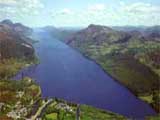 Poet and writer Robert Burns is Scotland's national bard and the Scots celebrate 'Burn's Night' on his birthday January 25th. Some other famous Scottish figures in history are Robert the Bruce, Rob Roy MacGregor, John Logie Baird, Sir Alexander Fleming, and more recently Sean Connery and Billy Connolly.
Things to
Deep Sea World North Queensferry, Fife - Dive with the sharks at Scotland's shark capital.

Skiing Aviemore - Providing lessons for the beginner or just ski hire for the more adept.

Lochearnhead Watersports Centre Lochearnhead - One of Central Scotland's best kept secrets within Scotland's First National Park.
Places to see
Edinburgh Dungeon - The world's most chillingly famous horror attraction. Remember, some of the dead have an unnerving habit of coming back to life.....
Loch Ness Visitor Centre Loch Ness - The Primary Centre on Loch Ness for the True Monster Aficionado.
Dolphin Watching Cromarty - See the wild resident population of the largest Bottlenose dolphins in the world.