Dorset, to the east of Devon, is well known for it's beautiful scenery, walks, and coastline. But where can you take your canine pal for a meal if you're after more than just a dog's dinner? Of course, there are many more great dog friendly pubs and restaurants that we couldn't fit on our list.
As always, one of the best ways to find out information local to your holiday let is to ask the holiday home owners themselves.
We have put together a list of 5 of our favourites, from Sherborne in the north, through Dorchester, down to Weymouth in the south, and we're sure you'll find somewhere you'll love to visit!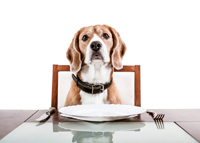 Vivo Lounge - (21 Weymouth Avenue, Dorchester DT1 1QR)
If you like your food and refreshments with a colourful side of quirk and bohemian character, why not visit the Vivo Lounge in the fantastic Brewery Square Development in the heart of Dorchester.
Food and drink is served all day with a gluten-free and vegan menu also available. Dogs are, of course, welcome and there is even refreshment available for them, too!
The Smugglers Inn (Osmington Mills, Weymouth, Dorset DT3 6HF)
Featuring food cooked from quality local ingredients alongside award-winning cask beers, lagers and wines, the historic Smuggler's Inn could be just the place to hunker down for a lazy afternoon or evening.
This traditional inn, situated on the Jurassic coast and close to the village of Osmington, is surrounded by scenic walks and breath-taking views. It even has it's own dog (and dog biscuits!). Dogs are welcome in the bar area and outdoors. Please bring £5 for the parking meter, which will be reimbursed from your bill (just remember to tear off the voucher from your ticket and show the staff).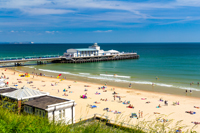 The Blue Raddle (9 Church Street, Dorchester, Dorset DT1 1JN)
Another characterful place to eat in historic Dorchester, The Blue Raddle is well known for it's landlady's marvellous meals and it's faithful local patronage -not to mention inclusion in 2016's The Good Beer Guide, and the recipients of a whole slew of Pub of the Year awards. "Young children are not admitted, but well-behaved dogs are."
Oliver's Coffee Shop (19 Cheap Street, Sherborne, Dorset DT9 3PU)
While not strictly a restaurant, Oliver's is a characterful place to enjoy a coffee with a light lunch or a slice of their famous homemade cake. It's teak-fronted façade and faithfully styled interior make for a great place to take in the day or stop for a rest with your furry pal.
The Fox Inn (Ansty, Dorchester, Dorset DT2 7PN)
Home cooked meals and real ales aren't the only reason to visit this beautiful Dorset pub. Stunning local scenery and walks abound -there's even a doggie wet room, complete with shower and grooming table, available for pub customers to use for a small fee. It doesn't get much more dog friendly than that!
Dog Friendly Holiday Home Rental in Dorset