Historical Devon is probably most famed for being the place where Sir Francis Drake continued his game of bowls on Plymouth Hoe as the Spanish Armada were about to invade England.
Devon is an area of outstanding beauty. It is full of old world charm, warm, friendly people and offers a wealth of events, colourful festivals and attractions and an array of Popular resorts.
Caravan Holidays: Caravan holidays in Devon
With two different coastlines, Devon offers rugged headlands, surf washed sands and tree-clad combes in the north, whilst South Devon offers white pebble beaches, sandstone cliffs and golden sands.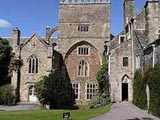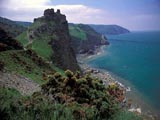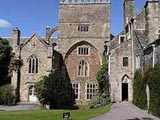 Things to do
Paignton – Choose from 8 different flumes in the UK's biggest and best water park.
Totnes - Your favourite family Park with acres of indoor and outdoor fun This is the unique Park set in fantastic countryside that's packed with action.
Places to see
Torquay - Kents Cavern is one of the most important Palaeolithic caves in Northern Europe and the oldest recognisable human dwelling in Britain.
Totnes Castle
This motte and bailey castle has one of the largest mottes and best preserved shell keeps in the country.