Caravan Holidays in the UK
Static caravan holidays in the UK offer a unique blend of comfort, convenience, and adventure. With a wide range of destinations and top holiday parks like Haven Holidays, Hoseasons, and Parkdean Resorts to choose from, you can tailor your getaway to suit your interests and preferences.
Book direct with the holiday caravan owners and you could save money
Why book your next holiday caravan in the UK through an agent or pay one of the big, expensive camping and caravanning companies when you can book directly with the static holiday caravan owner. Think about how much cheaper your next caravan holiday will be by booking direct with the owner and cutting out the middle man!
Not only do we have hundreds of private holiday caravan owners advertising on our site, we also have a special offers section, were our caravan owners post there last minute deals and availability. Save yourself even more money and find your next bargain caravan holiday.
How much money could you save on your next caravan holiday by booking direct with the caravan owner?
As you will find when browsing our caravans for hire, the prices can be as little as half of that charged by the holiday companies. Additionally, you have the benefit of the personal touch that only the owner can provide.
Our owners charge for the caravan, not per person, per night plus supplements for under occupancy. This is how the big holiday companies draw you in – they say 'Prices from £25' which sounds great, but when you add it all up you're paying out a small fortune – and usually for inferior accommodation.
Why holiday in the UK?
Discover the charm of static caravan holidays. The UK has some of the most dramatic and varied landscapes in the world and of course Great Britain is steeped in history.
Embrace the simplicity and comfort of a static caravan holiday in the UK, where you can immerse yourself in stunning landscapes, explore charming towns, and create memories that will last a lifetime. Static caravan holidays offer a unique blend of convenience, affordability, and flexibility, making them an ideal choice for families, couples, and groups of friends. In this guide, we'll delve into the benefits of static caravan holidays in the UK, showcase some popular destinations, and introduce you to top holiday parks, including Haven Holidays, Hoseasons, and Parkdean Resorts.
The Benefits of Static Caravan Holidays in the UK
UK caravan holidays provide a range of advantages that cater to travelers seeking a memorable and stress-free experience. Some of the key benefits include:
Comfort and convenience: Static caravans offer all the comforts of home, including fully-equipped kitchens, comfortable sleeping quarters, and bathroom facilities. You'll enjoy the convenience of having everything you need at your fingertips.
Affordability: Static caravan holidays can be more cost-effective than traditional accommodation options, making them an ideal choice for budget-conscious travelers.
Family-friendly: Many holiday parks cater to families, offering a range of on-site amenities and activities that appeal to all ages, such as swimming pools, playgrounds, and entertainment programs.
Flexibility: With a wide variety of holiday parks and destinations to choose from, you can tailor your static caravan holiday to suit your preferences and interests.
Community atmosphere: Holiday parks often foster a friendly and welcoming environment, providing the perfect setting for socializing and making new friends.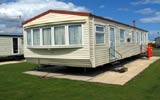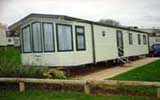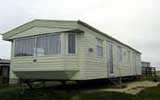 Top 3 Caravan Holiday Destinations:
1/ Cornwall - Located in the extreme south west of England is Cornwall with its quaint fishing villages, hidden bays and beautiful, long sandy beaches.
2/ Devon - Devon is an area of outstanding beauty. It is full of old world charm, warm, friendly people and offers a wealth of events, colourful festivals and attractions and an array of Popular caravan holiday resorts.
3/ Wales - Wales contains some of the most interesting and varied scenery in the World. The Welsh coastline has many resorts with sandy beaches and picturesque harbours.
How to get cheap caravan holidays?
If you're a holiday maker on a budget or looking for a quick weekend break, finding cheap caravan holidays can be a great option. One way to find these deals is to check out our last minute caravan holidays special offers section. By browsing through our caravan owners selection of offers and cheap breaks in the next 6 weeks, you may be able to find a bargin.
Do you enjoy your caravan holidays?
Have you ever dreamt of owning your own holiday home?
It's cheaper and much easier to do than you think. You don't have to buy a brand new caravan, you can always start the ball rolling by buying a second hand, static caravan or holiday home in the UK or even further afield if you wish.
We have many second hand and ex-rental caravans for sale in the UK and mobile homes for sale in France.